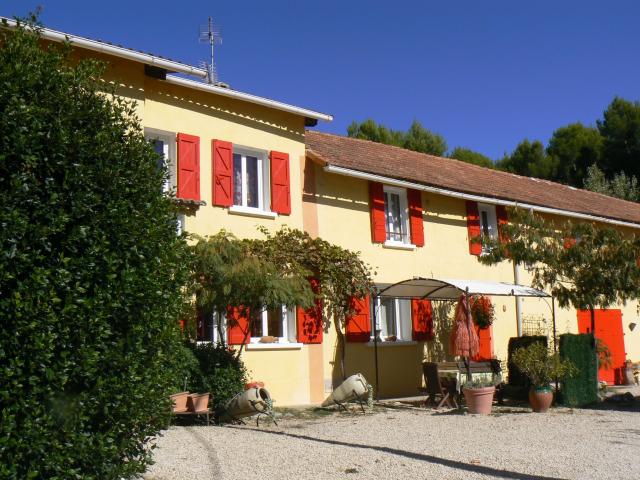 Before the creation, I was an executive in an accounting firm, with a specialty in business creation, which facilitated us the creation and the setting up; the place is conducive to relaxation and calmness, recharging ourselves in the countryside allowed us to quickly appreciate this peaceful atmosphere, which customers have been seeking since 2005. And Michel is really handyman in all areas, a primordial asset in the technical management.
Classified 3 stars by Atout France, our small village of gites of 50 people, has also obtained an approval of operator of stay, which allows us to propose packages stays with themes throughout the year, and have been lucky since 2014 to receive a Tibetan master to organize meditation courses. To complete all this, we propose a motor home for rent to make you discover in the way of slow tourism our beautiful region: Always in this spirit of authenticity and conviviality.
L'Oustaou is the house in Provencal, and Chichoua was the nickname of my father, François also in Provencal…..a patois that we try to continue to speak.